DATA AUTOTRANS - Convenient way to your destination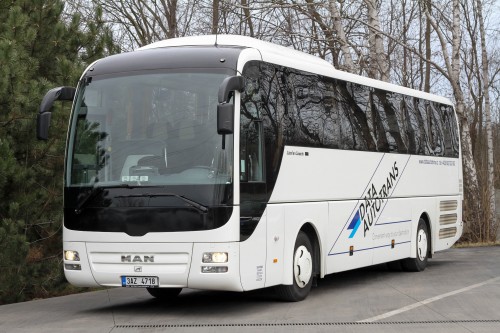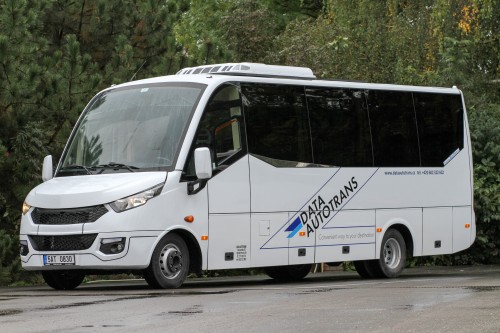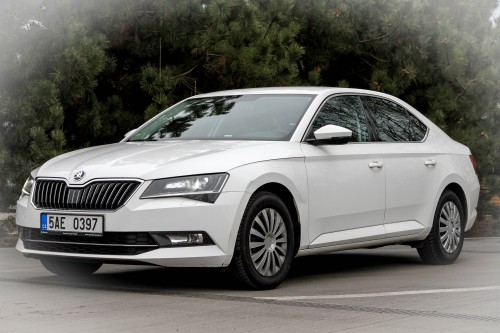 Our offer of modern buses in a perfect condition and language-skilled drivers, trained in European topography, is a guarantee of customer satisfaction. Let us take you to your destination, on time, in comfort and safely!
Our fleet of vehicles contains MAN and Scania tour buses. All buses are modern and quality vehicles, complying with the most demanding requirements. Buses of DATA AUTOTRANS are no more than 3 years old. Our cars are serviced in authorized car service workshops only.
Standard equipment of our buses:
air-conditioning
GPS navigation
video/DVD with radio and player
microphone
upholstered, cushioned, anatomically shaped and reclining seats, with safety belts
footrests and extensible seats
individual lighting, adjustable ventilation and heating, signalling for passengers to the driver
large luggage compartment
fridge
toilet
All our buses are equipped with security systems such as ABS, ASR and ESP. Safety, comfort and wellbeing of our clients are our priority.
Rental of buses for trips abroad and around the Czech Republic. Carefully checked before every journey, all our buses are in faultless condition. Our buses undergo thorough maintenance after every six months. Drivers are trained in operating their buses, safe driving and European and Czech topography. All our drivers speak English.